Partners
Collaborating for Academic Success
COLLABORATING TO EMPOWER EDUCATION
Athens Advisor Partners
Athens Advisors has partnered with leading organizations in athlete development to offer college planning services to well-rounded students planning for their future. Whether high school student-athletes pursue university sports or not, their commitment towards extracurricular activities is of interest to college admission experts. Our partners get it. They know that only about 2% of high school athletes will get any form of 
NCAA athletic scholarship
. Their interest is the same as ours. The right fit and optimal solution for the students' success.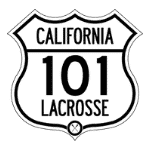 101 Lacrosse
101 Lacrosse specializes in developing young men and women through the sport of lacrosse. Founded by Panchito Ojeda, 101 Lacrosse is built on developing players fundamental skills and strong character. 101 Lacrosse operates in three regions, Sonoma, San Francisco & Reno.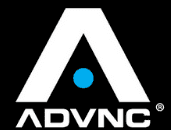 ADVNC Lacrosse
ADVNC Lacrosse is the leader in lacrosse training and development, designed and directed by Tewaaraton Award winner and MLL All-Star Chris Rotelli. In collaboration with the world's best lacrosse players and coaches, ADVNC offers camps, year round club teams, tournaments, leagues, college recruiting, and other game-elevating tools for beginners to high schoolers.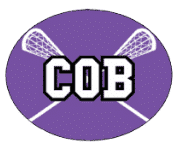 Chauncey Boys Lacrosse
Chauncey Boys Lacrosse is named after the late Chauncey O'Brien, a San Francisco Bay area lacrosse athlete and coach. Since Chauncey's passing, COB has been a force in South Bay lacrosse, and has had success with players attending NCAA Division I Lacrosse schools, such as Denver, Navy, and Ohio State.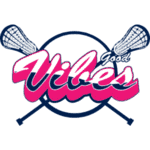 Good Vibes
Good Vibes is community of lacrosse players and parents who recognize that players are at their best when they support and believe in each other, and that great teammates are those who are legitimately happy for each other's success.

JW1 Lacrosse
JW1 Lacrosse is a platform to pass on the wealth of knowledge Joe Walters has accumulated over an extensive career, which includes the University of Maryland, MLL, NLL, PLL, and both field and box US National Teams.
Joe takes great pride in attention to detail, with a hands-on approach. From individual/small group training to a larger camp setting, players will always receive the same passion he has for teaching, as he strives to help each player reach their fullest potential and obtain their goals in lacrosse.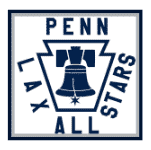 Penn*Lax All Stars
Penn*Lax All Stars brings together the regions BEST players and coaches for the winter box season and competes against elite box programs up and down the east coast. Established in 2015, Penn*Lax has grown to teams at each age level and in 2019 introduced its first 7th and 8th grade girls program.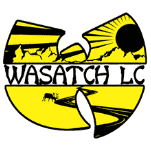 Wasatch Lacrosse Club
Wasatch Lacrosse Club is a distinctive group hand-picked for their on-field talents and their display of character. Players are selected from across Utah to showcase their abilities to NCAA, NAIA, MCLA, and NJCAA coaches at the highly competitive tournaments they attend. To be a member of Wasatch Lacrosse Club, athletes must strive to play lacrosse at the highest level and always play selfless, with a team first mentality.

Octant Academic Consultants
Octant Academic Consultants strives to provide students and their families with personalized support to succeed academically and develop the independence and self-advocacy skills to take charge of their education. The heart of Octant's philosophy is to equip students with the academic tools they'll need and build confidence in their abilities to be successful in any subject. Octant offers academic support in nearly all academic subjects, standardized test prep, organization and executive functioning skills.

Lux Bus America
Lux Bus has one of the most modern fleets sporting the latest technolgies and an unrivaled comfort matched with a strong safety record. Students will spend a lot of time on the bus and we felt it was important to identify a bus partner that shared our interest in this element of the college tours.

MTR Western
MTR Western is our Pacific NorthwestTransportation Partner. MTR's fleet of modern coaches and top drivers have provided the Athens Advisors team and clients with years of satisfaction.