Sunday, February 19 – Friday, February 24, 2023
Southern California College Tour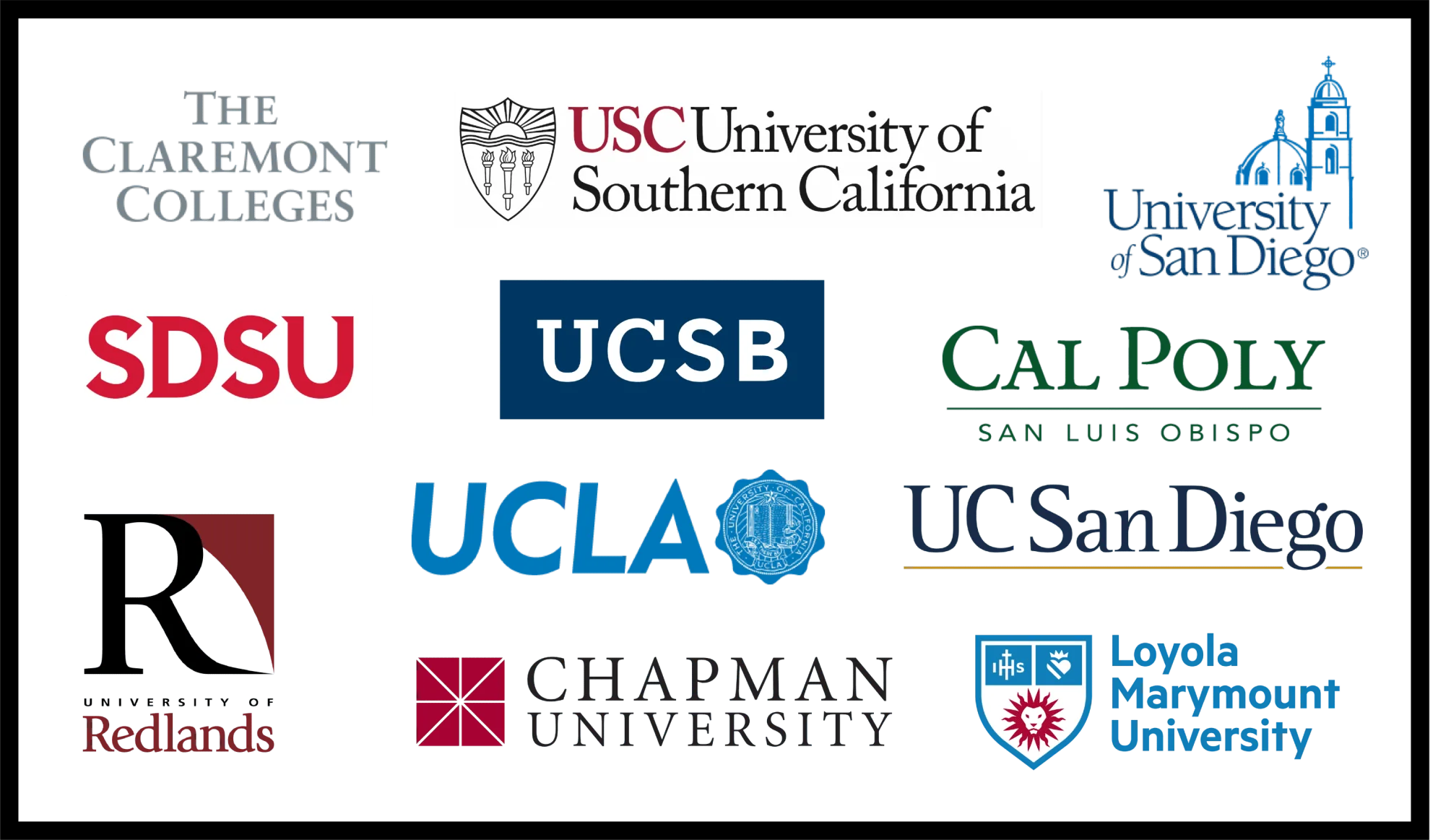 Colleges Visited
University of San Diego
San Diego State University
UC San Diego
UC Los Angeles
UC Santa Barbara
Cal Poly San Luis Obispo
University of Southern California
Loyola Marymount University
Chapman University
University of Redlands
Claremont Colleges (Claremont McKenna, Pomona, Harvey Mudd) or Occidental College
Sunday, February 19 to Friday, February 24, 2023
Trip is open to students in the graduating 

classes of 2023, 2024, and 2025.

Each student must have health coverage and must have proof of a COVID-19 vaccination, as some of the colleges have indicated this will be a requirement for visits. Unfortunately, we will be unable to accept students who are not vaccinated. Parents will complete a healthcare emergency form, and waiver and consent forms.
Includes coach bus transportation, five nights lodging (double occupancy), and breakfast each day. All other meals, and incidental expenses paid by participant.
Athens Advisors counselors will supervise the tour. Mixed gender tours will always have both female and male counselors.
Prospective school visits show in graphic. School visits subject to availability. Registrants will receive updated information and complete itineraries.